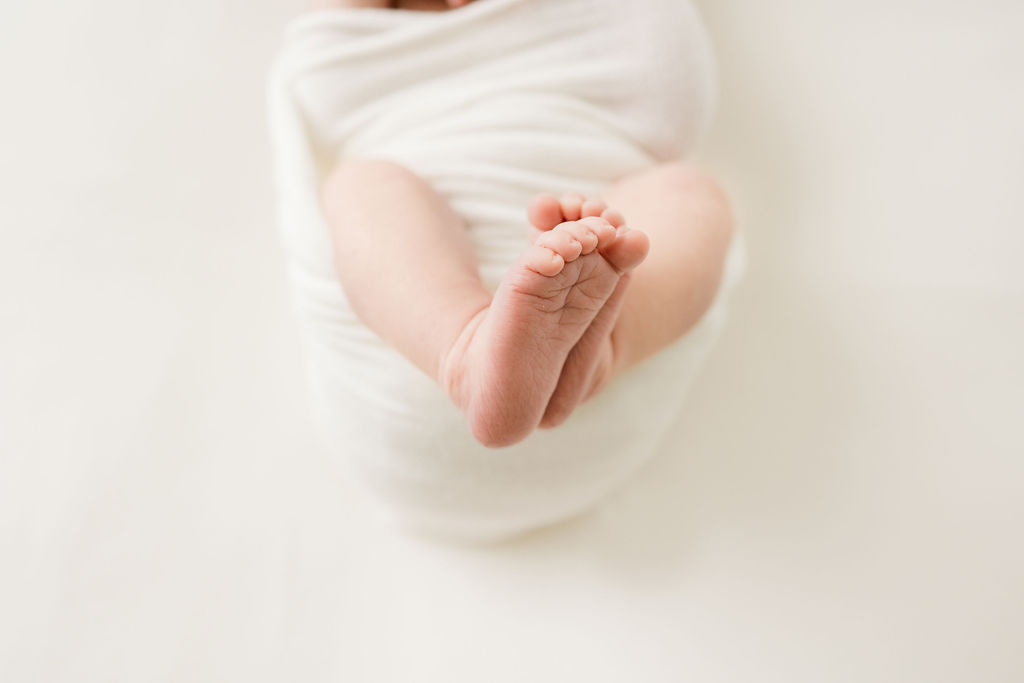 As a mama, seeing your little one in clothes that make their little eyes shine brings out their other sweet little features and lets their personality sparkle, it just makes your heart swell in cuteness overload and possibly your phone gallery. However, finding quality clothing that matches your little one's cuteness and allows them to look like the precious child they are can feel impossible. Especially in some big box stores. Where the graphics and prints seem to be geared toward older kids. If you're looking for quality apparel, toys, gifts, and more to let your little one shine, look like a child, and be camera ready so you can document all their firsts, you need to check out Baby Crossing ASAP!
About Baby Crossing
This woman-owned business has been supplying their community with quality and beautifully designed apparel and more since 2000. Baby Crossing hand-selects every beautiful design that embodies childhood's sweet, fun, whimsical, and precious essence. From clothing, gift ideas, toys, seasonal fun, decor, and more. They strive to be welcoming and accessible for everyone from new moms to Grandmas. But most importantly, anyone in search of the perfect item for someone special. Or to just update their growing child's wardrobe, toys, and more.
Products
From infant to size 6X, Baby Crossing has a wide variety of selections for girls and boys to look adorable and be comfortable. With apparel that lets your child look like the sweet little one they are. With colors, patterns, and images perfect for playdates, get-togethers, and more. They carefully select quality products from name brands you can rely on. Each one gives childlike wonder without losing comfort or style. You'll find more than your favorite new outfit and accessories for your little one here. They have carefully curated engaging and time-enriching games and toys, among other essentials, and a core to bring joy into your home and daily routines. You can shop their wide selection in their shop or browse their limited selection on their website today.
Specialty
More than just adorable clothing and practical essentials for your little one, Baby Crossing specializes in making memories and things, well, special! From unique and monogrammed gifts and beautiful christening gowns in the store registry, you can find that unique and special item sure to make you and the person receiving the gift smile.
Baby Crossing
Finding quality products for your little one that both of you can love is not always easy. So when you can find the styles you love that are comfortable and perfect for day-to-day, the park, pictures, and it's local?! Shopping at Baby Crossing allows you to shop for unique, well-made, and adorable apparel, accessories, toys, and more while shopping locally to support your community. Your little one gets to look stylish and cute from bedtime to the playground. This sounds like an all-around win!
So are you ready for more motherhood content? Then check out the blog links below! But before you go, let's chat about your dream motherhood photo sessions!
I've created a wonderful experience that not only takes some of the stress off of you but helps create stunning, light and airy, genuine images. I offer client wardrobe for mothers and children (up to the age of 6), and a hair and makeup artist to come to you or my studio to help you look your best the day of your session, If you'd like to learn more about what a portrait session with Ashli Nicole Photography entails please CLICK HERE. You can also follow along on INSTAGRAM for my most recent work, updates on availability, and more. I offer a complimentary consultation at the studio for you to see the studio in person, go through my client wardrobe, and look at the heirloom albums and fine art prints that I offer. Please feel free to email me at ashli@ashlinicolephotography.com
Ashli Nicole Photography is a NJ newborn, maternity, and family photographer serving the New Jersey and NY area, including Essex, Morris, Somerset, Union, Bergen and surrounding counties including NYC.