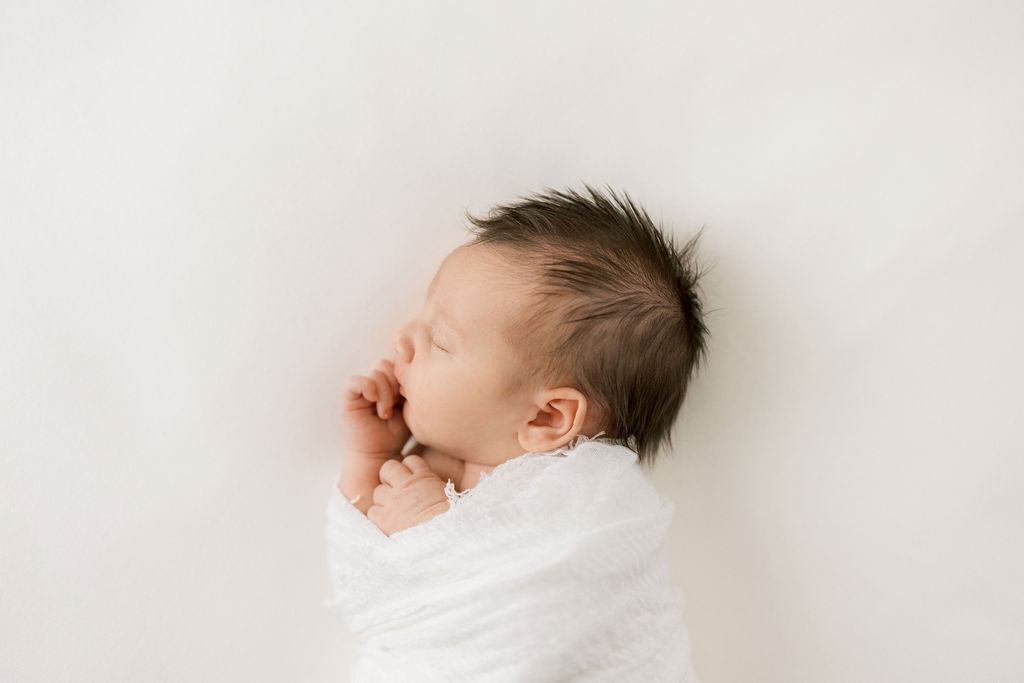 Pregnancy and birth. It's incredible how something so beautiful, miraculous, and inspiring can come with discomforts and moments of worry and confusion and still be 100% worth it. Did you know you could take away the scary and overwhelming parts with the help of a professional and expert supporter? That's right; you could have someone alongside your beautiful adventure that knows EXACTLY how to help. That someone is a doula! A doula provides emotional and physical support to you and your partner throughout pregnancy, childbirth, and postpartum transition. That kind of support can only benefit your adventure. If you're expecting or planning to, finding a doula in Morristown, NJ is easy with this roundup of wonderful choices.
3 Doulas in Morristown, NJ Providing Compassionate Pregnancy Support
Mindful Birth
Amanda Roosa and Jen Watt, the doula duo at Mindful Birth, not only support your journey, but they strive to empower expecting women. Their goal is to help moms-to-be listen to and trust their intuition. Additionally, they want mothers to see their full potential, and birth their child with an abundance of confidence.
Mindful Birth believes that each mom-to-be has everything they need inside of them to be an unstoppable force. They also emphasize the beauty of parents bringing their baby into the world. From Mindful Birth support and childbirth classes to Hypnobirthing, their guidance and passionate support will help you to transform your awareness into complete confidence.
Compassionate Beginnings
Owner Hayley Weichler CD-L, CBE, and Placenta Specialist, and Chelsea Brown CD-L, CPD, CBC, are a compassionate team. Furthermore, they are eager to answer questions, provide education and offer positive and empowering support from pregnancy to postpartum.
Using a modern, evidence-based, and positive approach for all of their services, classes, and workshops, they use every ounce of their experience, education, and professional support to help you feel confident and prepared for your breathing experience. Need support after the baby arrives?
That's exactly what their postpartum support and classes are for! Moreover, they want your transition to this new chapter to be as smooth as possible.
Tree Of Life
From support to Bengkung Belly Binding, childbirth classes, and birth workshops, Cindy Terranova, MSEd, IBCLC, RLC, CPDT, CD, and CBE, does it all. Cindy has seven children, five of which she birthed at home, and two step-children.
As such, she has a beautiful perspective and experience to add to her education. She offers a unique quality of support to expecting families.
Furthermore, she strives to provide evidence-based classes and support from labor and delivery to your transition into parenthood and the breastfeeding journey. You can find out more about her classes and support and reach out to her online.
Doula Morristown, NJ
Having someone there to guide, encourage and empower you and your partner, and support your birthing hopes and achievements is a magical addition to your experience. Finding the right doula in Morristown, NJ will enrich your experience and leave you wondering how anyone ever does it without one!
For more motherhood content, check out the blog links below. While you're here, be sure to view more of my portfolio, and let's chat about capturing these milestones!
I've created a wonderful experience that not only takes some of the stress off of you but helps create stunning, light and airy, genuine images. I offer client wardrobe for mothers and children (up to the age of 6), and a hair and makeup artist to come to you or my studio to help you look your best the day of your session, If you'd like to learn more about what a portrait session with Ashli Nicole Photography entails please CLICK HERE. You can also follow along on INSTAGRAM for my most recent work, updates on availability, and more. I offer a complimentary consultation at the studio for you to see the studio in person, go through my client wardrobe, and look at the heirloom albums and fine art prints that I offer. Please feel free to email me at ashli@ashlinicolephotography.com
Ashli Nicole Photography is a NJ newborn, maternity, and family photographer serving the New Jersey and NY area, including Essex, Morris, Somerset, Union, Bergen and surrounding counties including NYC.